Mini Rainbow Loom® with Metal Hook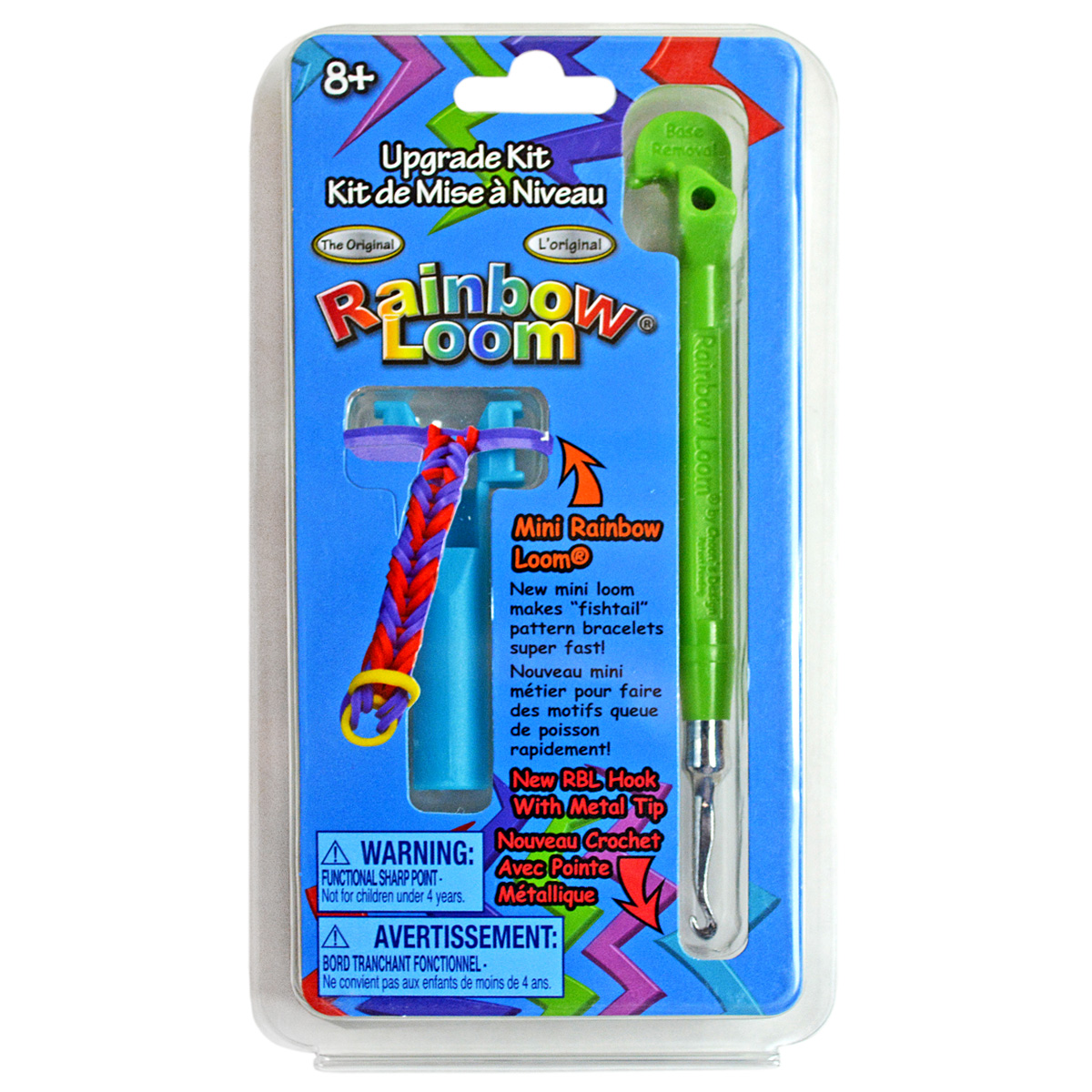 Details
http://www.michaels.com/mini-rainbow-loom-with-metal-hook/10350031.html
---
Now kids can make fishtail rubber band bracelets super fast! This mini Rainbow Loom and metal hook set lets kids whip up fishtail bands in a jiffy, perfect for bracelets, necklaces, lanyards and more. Winner of the 2014 Toy of the Year Awards®, the Rainbow Loom is perfect for creating one-of-a-kind jewelry and the latest and greatest stylish accessories. For ages 8 and up
Contents:
Mini Rainbow Loom
Metal hook
Now kids can make fishtail rubber band bracelets super fast! This mini Rainbow Loom and metal hook set lets kids whip up fishtail bands in a jiffy, perfect for bracelets, necklaces, lanyards and more. Winner of the 2014 Toy of the Year Awards®, the Rainbow Loom is perfect for creating one-of-a-kind jewelry and the latest and greatest stylish accessories. For ages 8 and up
Contents:
Mini Rainbow Loom
Metal hook
Pricing and participation varies by store.
You may also Like
Shipping & Returns
Shipping & Returns
Shipping
Most products may be shipped via standard ground (delivered in 5-7 business days), second day or next day. Orders placed by noon (12:00 PM) Central Time using second day or next day will ship the same day. We also offer a ship-to-store option that allows your order to be delivered to any of our Michaels store locations.  View Full Shipping Policy and Pricing ›
Returns
If your Michaels.com purchase does not meet your satisfaction, you may return it within six months (180 days) of purchase. To return an item (excluding sample products), the item must be new, unused and in its original packaging. You may return the item to a Michaels store or by mail. View Full Return Policy ›
Customer Reviews
Mini Rainbow Loom® with Metal Hook
is rated out of
5
by
3
.
Rated

5

out of

5
by
Necci88
from
This was exactly what my granddaughter wanted
it was very easy for her to make braclets she was very happy
Date published: 2017-07-15
Rated

5

out of

5
by
Bevvn
from
Mini Rainbow loom with metal hook
My grandaughters sit for hours making these bracelets.
Date published: 2017-03-26
Rated

5

out of

5
by
Anonymous
from
Stronger with metal end
My 9 and 11 sons recently rediscovered and dusted off their rainbow looms. A hook broke and to our surprise- Micheals had a Rainbow Loom name brand hook on display sold separately. They both report this metal tip style works great- works better than original in kit.
Date published: 2016-05-25