Fairy Tale Animal Miniature Scene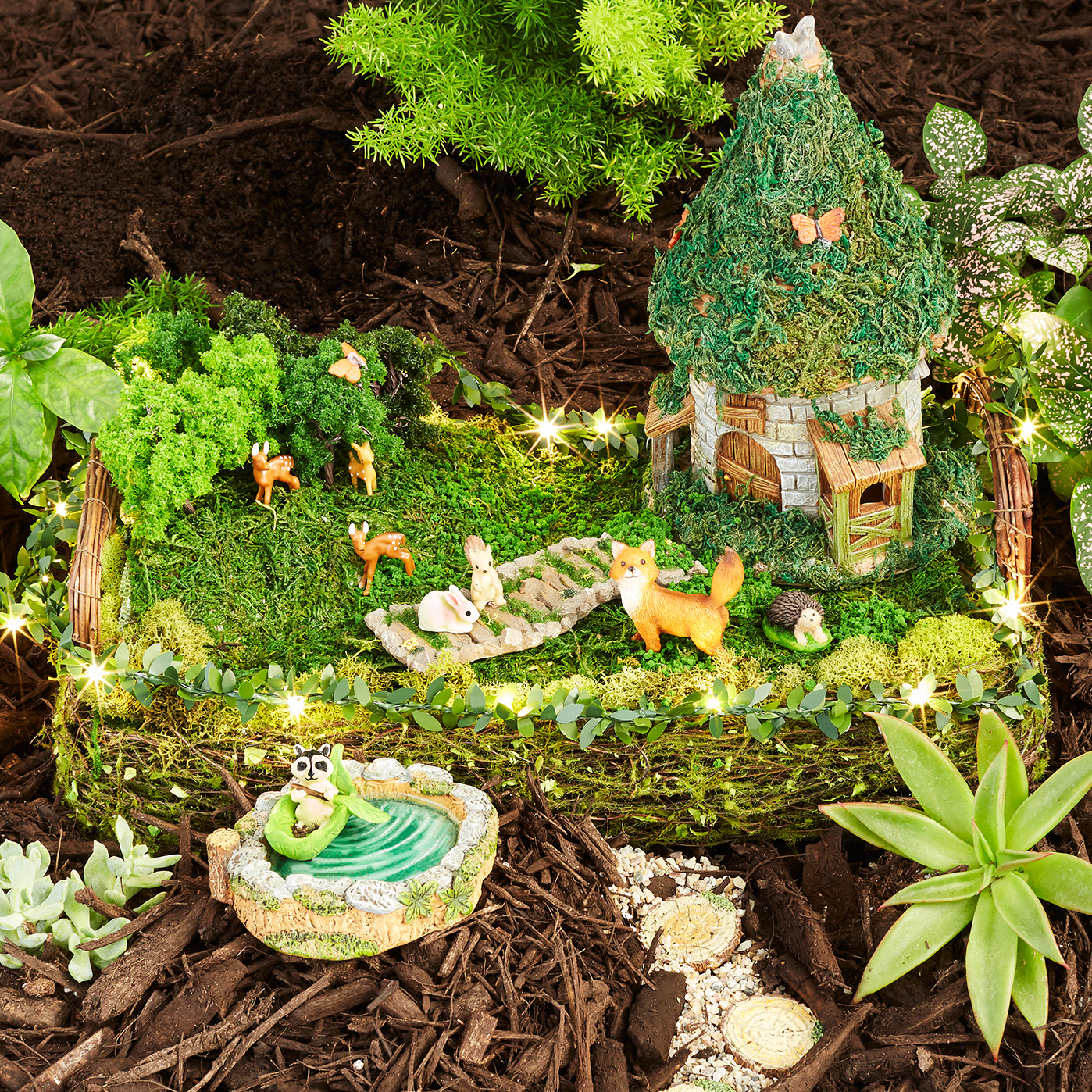 Materials
Instructions
Project Note: A kitchen knife can be used in place of the FloraCraft® tool set.
Step 1 Cut floral foam to fill the bottom of the tray. Build up one corner a little higher than the rest to represent a hill.
Step 2 Lay the moss over the foam to create the base of the scene. Secure with the floral head pins. Shape with your hands if needed. Tuck in moss around the edge to create a more finished look.
Step 3 Place the fairy house at one corner. Place the walk coming off the house.
Step 4 Place the trees on the hill. Place tiny deer under the trees on the hill.
Step 5 Hot glue the butterflies onto the roof of the house.
Step 6 Place the rest of the animals as desired.
Step 7 Wrap the lighted garland around the tray.
Share your project photos with #MakeItWithMichaels