Here's Looking at Boo Eyeball Pops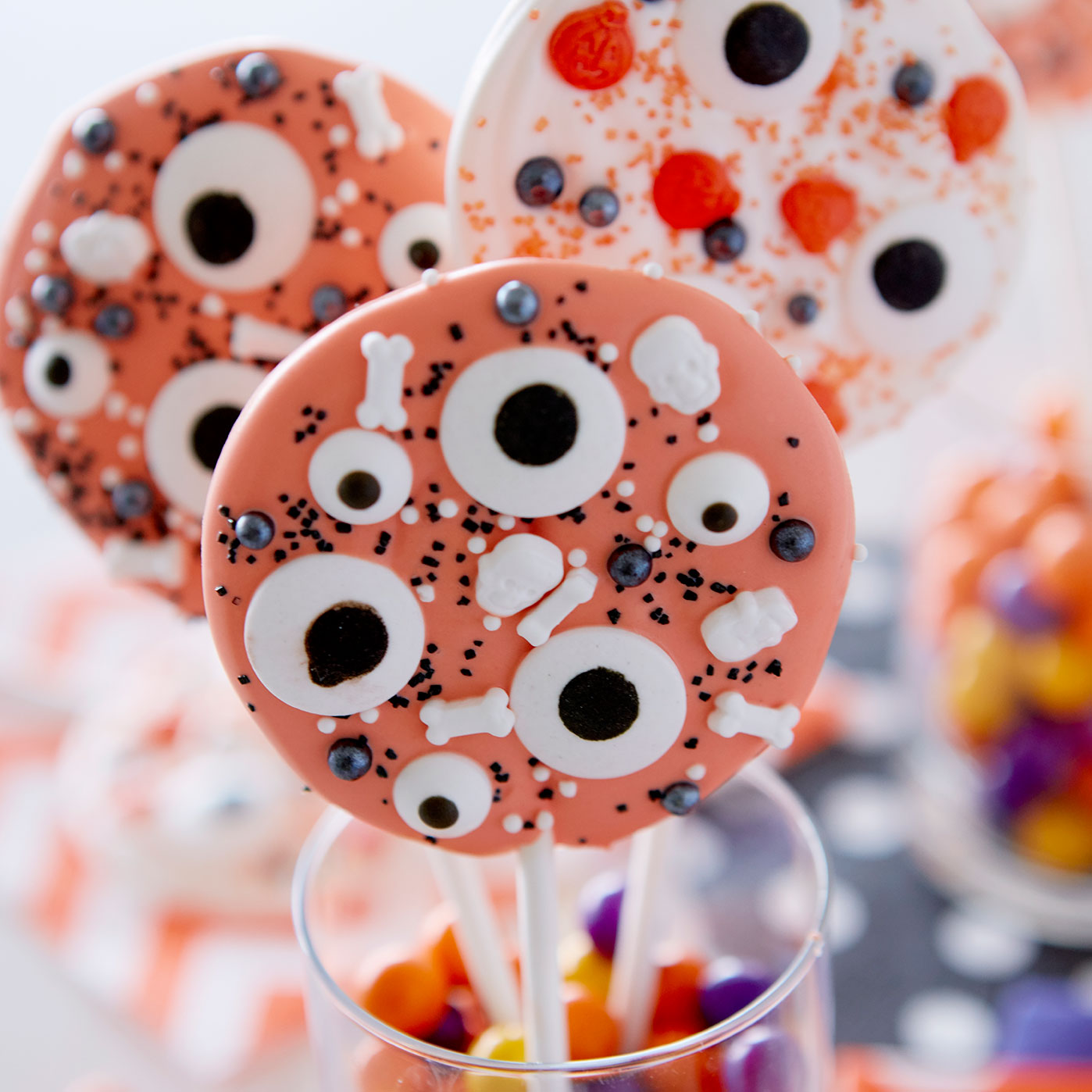 Materials
Instructions
Project Note: Makes 12 treats.
Step 1 Cover the cake board in parchment paper. Set aside.
Step 2 Combine sprinkles into two bowls, sorting as follows: black sugar pearls, skull and bones mix and half the black nonpareils in one bowl; orange and black sugars, jack-o'-lantern sprinkles and the other half of the black nonpareils in the other bowl. Each mix should be about ½ cup.
Step 3 Melt candy according to package instructions. Use the orange candy color from the set to tint half the candy orange. Reserve other half white. Pour each color into its own decorating bag.
Step 4 Working with one bag at a time, cut a small opening in decorating bag. Pipe a circle, about 5 cm in diameter, on a parchment paper-covered cake board. Rotate about 2.5 cm of the treat stick into the candy. Tap to even out candy. Scatter sprinkle mix over candy. Add candy eyeballs. Repeat for remaining desired number of pops.
Step 5 Chill pops until set, about 5 to 10 minutes.
Share your project photos with #MakeItWithMichaels