Halloween Paint Pouring Canvas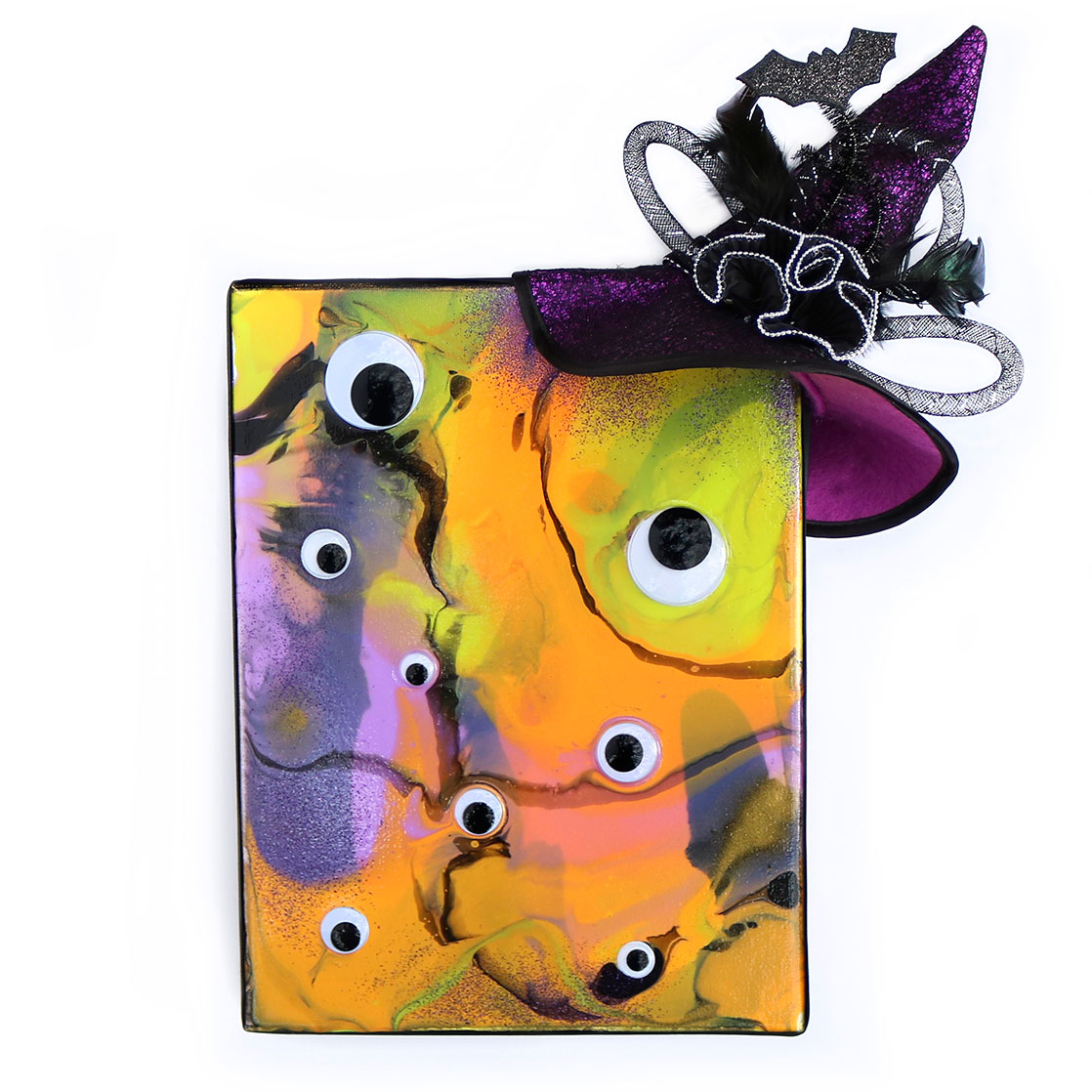 Materials
Instructions
Step 1 Lay a piece out on the disposable tablecloth (or paper drop cloth) on a table. This will catch the paint as it pours off the sides of the canvas.
Step 2 Set the canvas on the paper drop cloth and position some disposable cups under the canvas edges to elevate the canvas, to prevent it from sticking to the paper.
TIP: Wear disposable gloves to prevent the mixture from sticking to your hands.
Step 3 Mix Liquitex® pouring medium with acrylic paint at a ratio of five to one. Use a craft stick to mix each color in a separate disposable cup.
TIP: Make sure to stir the mixture very well with a craft stick.
Step 4 Pour the paint mixtures onto the canvas in puddles, overlapping colors, or to your creative desire. Lift the canvas and tilt the canvas in all directions slowly moving the paint mixture, and you will see it begin to swirl and flow together. Add a small amount of paint mixture to the top if you want to add more controlled color.
Step 5 While the canvas is wet, sprinkle in a small amount of glitter and set in some wiggle eyes. Let the painted canvas dry for 24 hours or more.
Step 6 When dry, paint the edges of the canvas black. Let dry.
Step 7 Cut the headband out of the witch hat. Set the witch hat onto the corner of the canvas and hot glue the hat to the canvas. Fold over the back of the hat and hot glue to the back of the canvas.
TIP: If hanging this canvas, you may want to glue some wood pieces to the corners that do not have the hat, so it will hang flush on the wall. If you want to set it on a table, place the canvas on a photo easel.
Share your project photos with #MakeItWithMichaels