1/48 DAUNTLESS
1/48 DAUNTLESS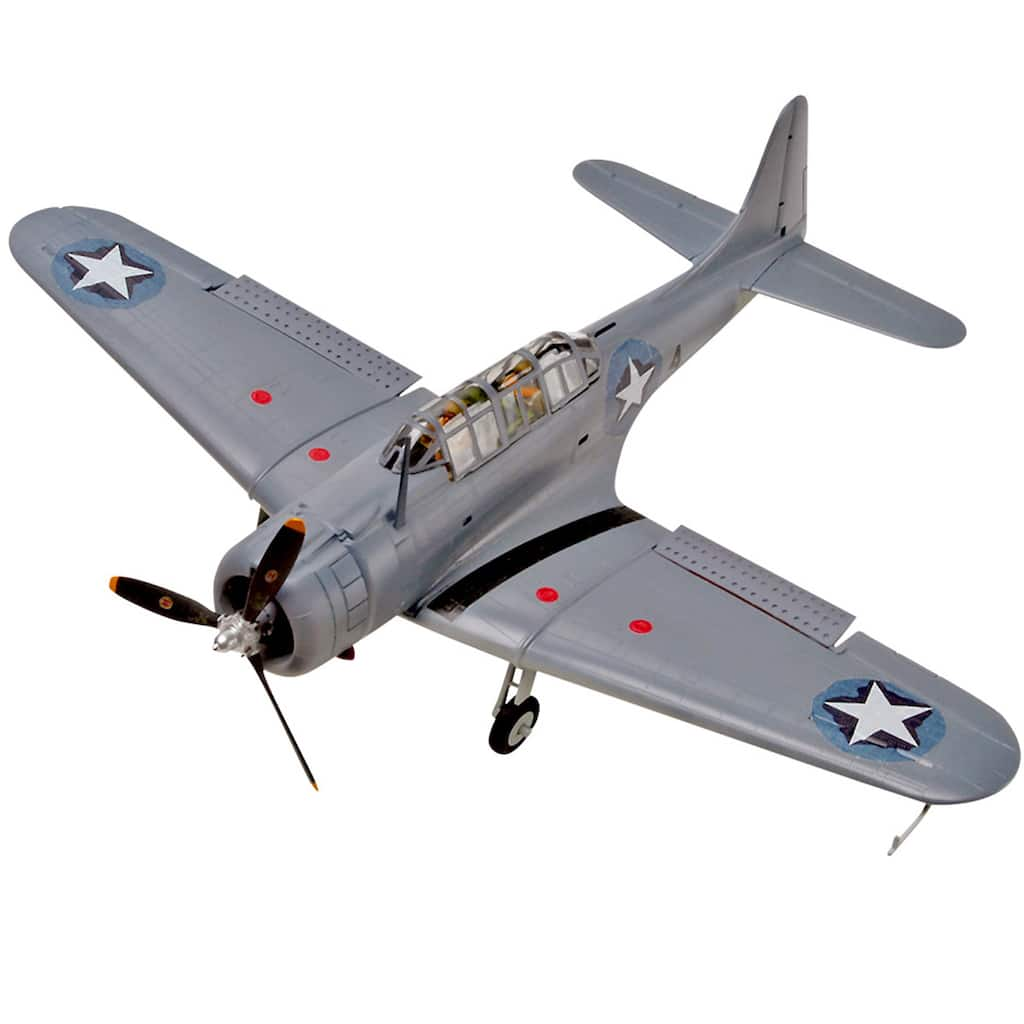 Details
https://www.michaels.com/default/10134303.html
Shipping & Returns
jump
---
Shipping & Returns
Shipping
Most products may be shipped via standard ground (delivered in 4-6 business days), second day or next day. Orders placed by 11:00 AM Central Time using second day or next day will ship the same day. View Full Shipping Policy and Pricing ›
Returns
If your Michaels.com purchase does not meet your satisfaction, you may return it within six months (180 days) of purchase. To return an item (excluding sample products), the item must be new, unused and in its original packaging. You may return the item to a Michaels store or by mail. View Full Return Policy ›
From the Manufacturer
jump
Customer Reviews
1/48 DAUNTLESS
is rated out of
5
by
3
.
Rated

4

out of

5
by
Atty40
from
Nice model for the price
Not too difficult to construct but a fun build and paint.
Date published: 2020-01-31
Rated

3

out of

5
by
Matt132
from
not a bad model for the price
This model is an ok beginner kit, however it has several problems: first of all, the wings don't fit right, there is a small gap between the wings and fuselage. Second, the rear stabilizers don't stay in place well, they ram into each other and want to sag down at an improper angle. The last problem was the wheels, they want to fold into the wheel wells and do not stay inside of them when positioned in flight. Besides the fairly minor problems, the model is very nice and was a good adition to my fleet.
Date published: 2017-02-20
Rated

3

out of

5
by
Pauly1651
from
An easy beginners build with some fit issues
This is a easy, and fun model to build, and for that reason I can recommend it for beginners. However, there are some fitting issues with some aspects of this model that will require some modification in order to make it look really good. The top portion of the wings do not fit correctly and you will have gaps between the main body of the airplane where the wings attach. The landing gear is designed to retract or be in the landing position which is a nice feature, but there are fit issues with that also as the wheels if left down, do not stay firmly in place, they tend to want to fold inward and not hold the plane in a positon of resting on the wheels. The back tail wings tend to not fit very snug either. It looks as if the mold for making this plane is old and has been used too many times. The mold stamp on the bottom of the plane says, China 1960. The other point to be awhere of is that painting the clear canopy part will be tedious as there is much framing to this canopy design. If these things do not concern you and you are looking for a fun plane to build that looks fine, than by all means get this model, it is low enough in price to make it worth the fun of building it.
Date published: 2016-10-09