Treat Pop Cake Bouquet
Combine all the things Mom loves in this quick and easy Treat Pop Bouquet. It's a snap to put together, and the little ones will love being able to help with assembly. All of the required items can be picked up in one trip to your local Michaels!

Designed by Susan Whetzel.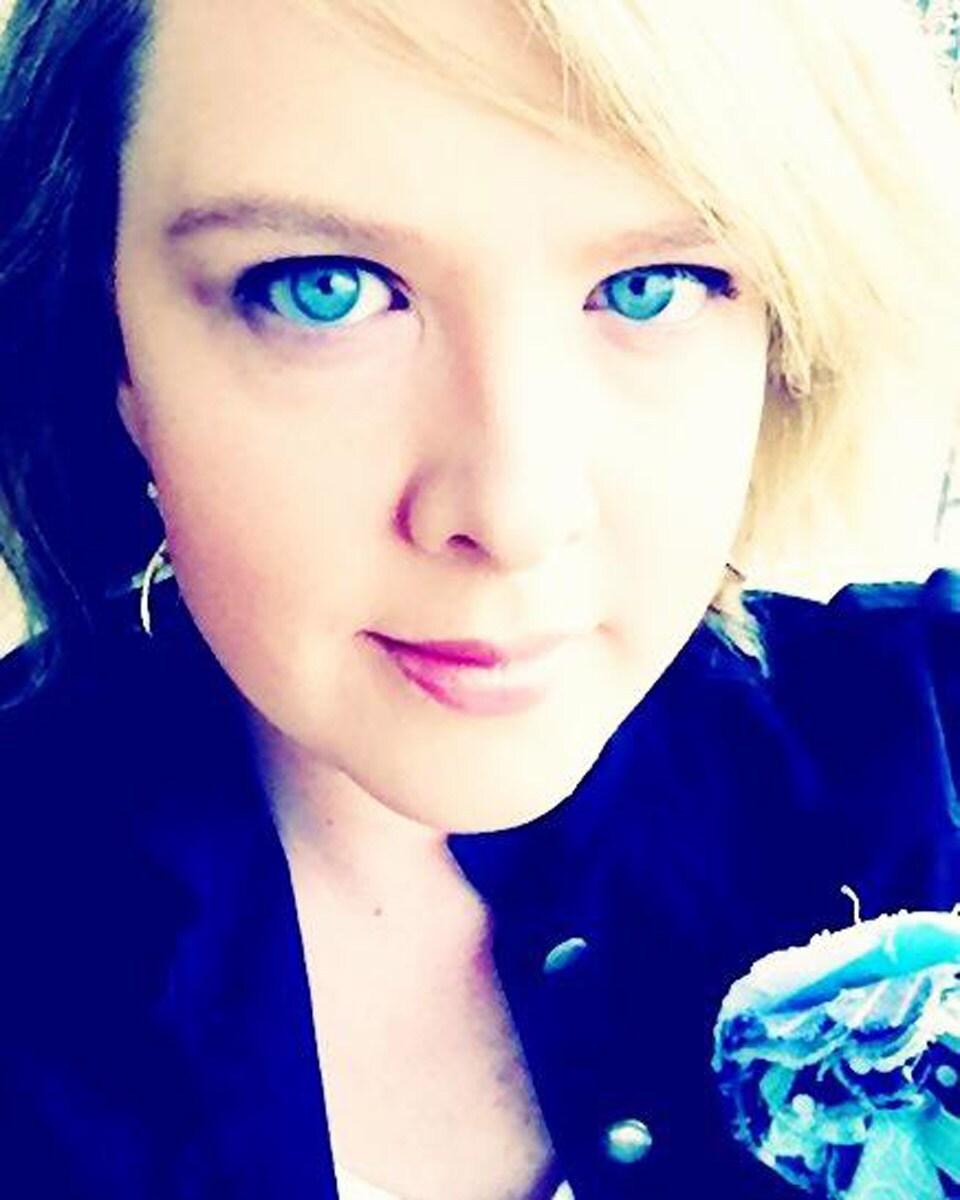 Susan Whetzel is a wife & mother who thought domesticity was going to eat her alive...that is, until she decided to eat it first. Her award winning blog has been featured in numerous publications and has lead to the publication of three cookbooks. Follow along as she makes mistakes, bakes cakes, and hopefully gets out of the kitchen alive!

Materials
Instructions
For the Wilton® Buttercream Recipe, click here.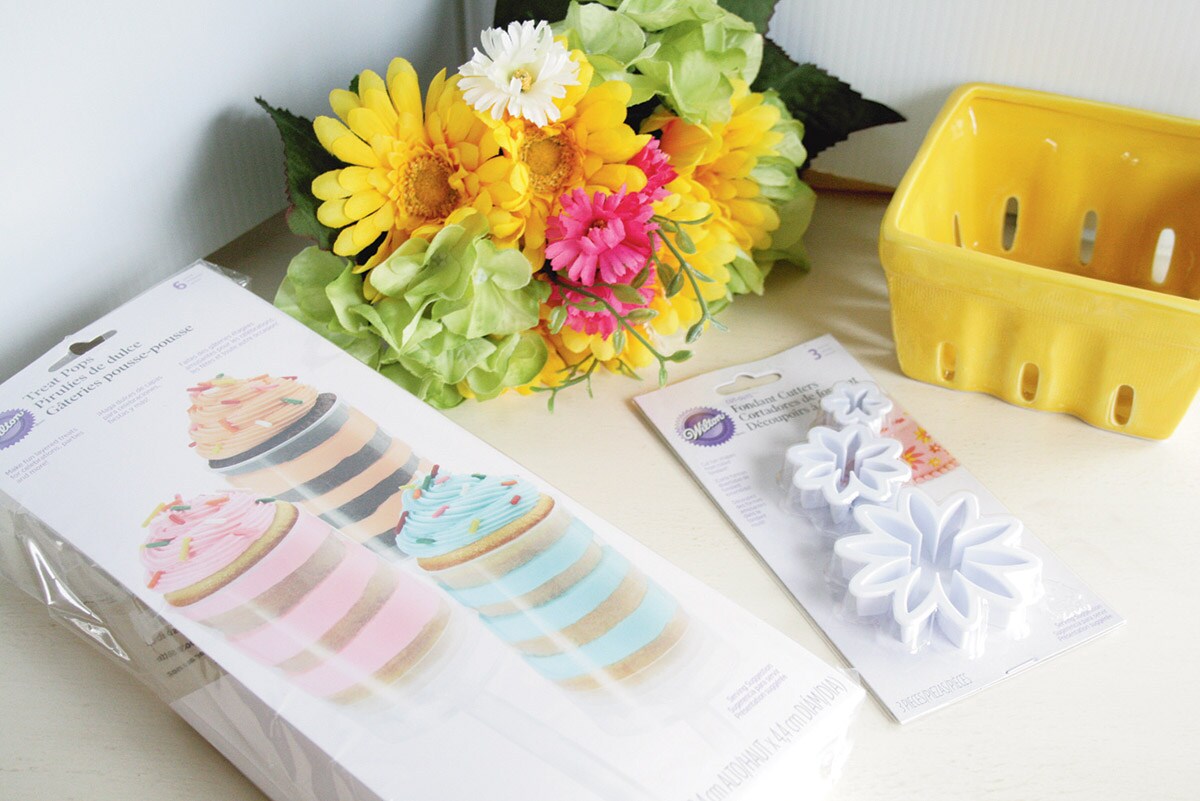 Step 1
Bake cake in two 23 x 33 cm (9"x13") cake pans. Set aside to cool.
Step 2
Cream butter with mixer and slowly add heavy cream. Beat for 3-4 minutes. Add powdered sugar and vanilla; beat on medium high speed for 5 minutes. Add more cream if too stiff or more powdered sugar if too loose.
Step 3
Place Buttercream frosting into disposable piping bag fitted with Wilton Tip 6B or 4B.
Fondant Daisies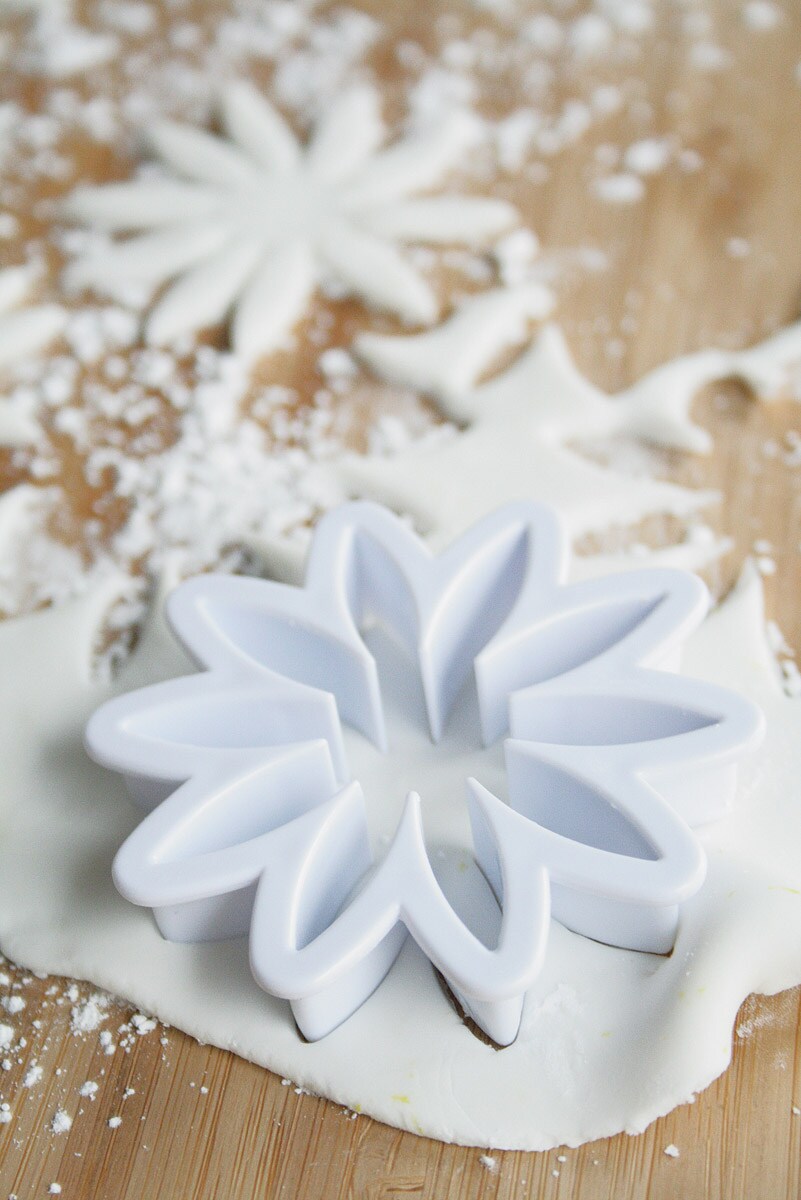 Step 1
Use large Wilton® Daisy Cut-Out Cutter, to cut out 12 large white flowers and 12 yellow flowers. Place a small dot of water on the centre of six white flowers. Top with remaining 6 flowers, turning the top flower a bit to keep it off centre. Repeat the process with the yellow flowers.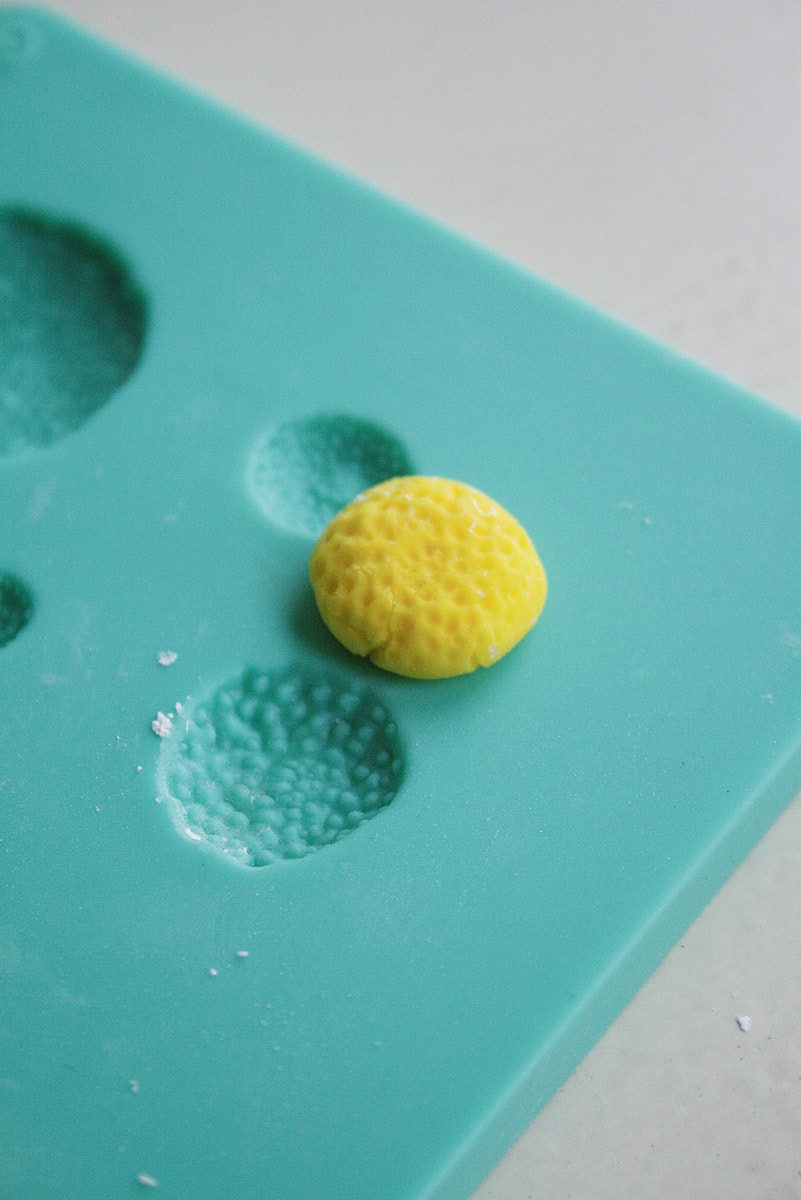 Step 2
Using your fingers, roll a small ball of fondant to make the centre of each flower. Press into a Wilton® Flower Impression Mat, if desired, to add additional texture. You will need six yellow centres and six white centres. Apply a small dot of water onto the centre of each flower, and top with the alternate colour of fondant. Allow to dry.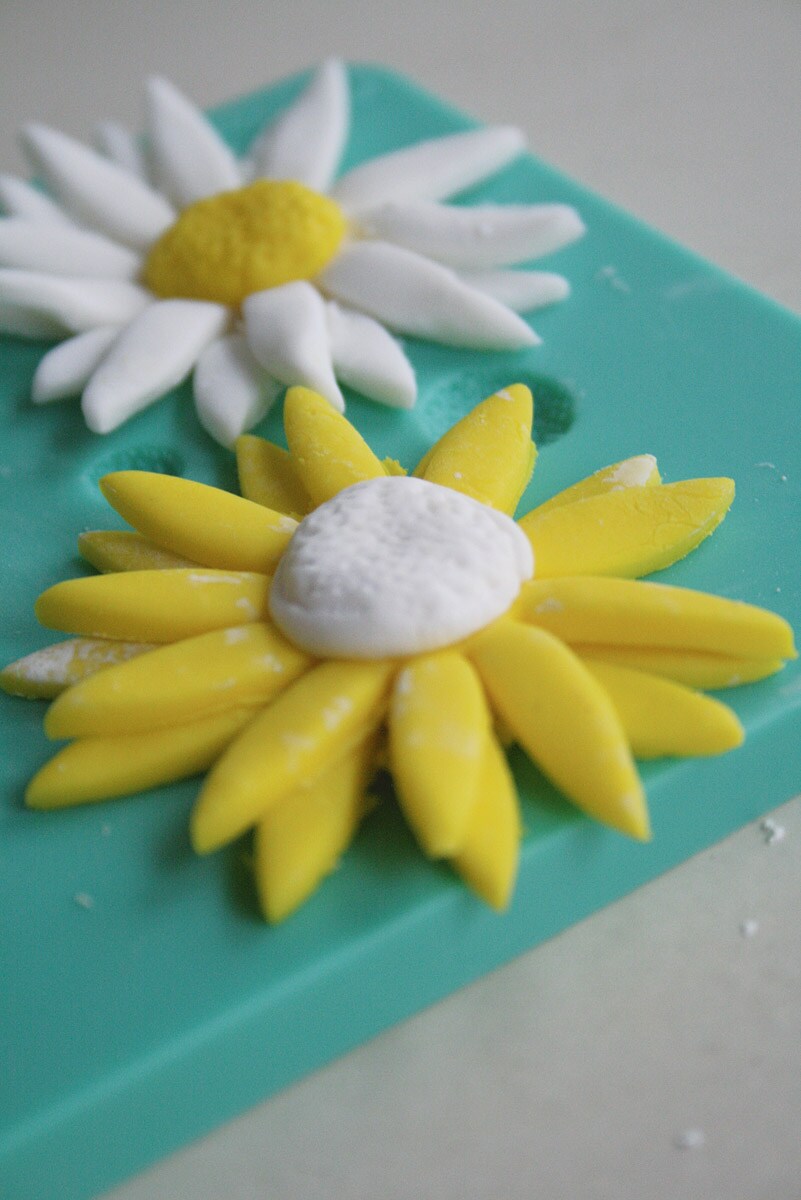 To Assemble
Step 1
Use a round biscuit cutter or the end of one Treat Pop to cut 24 rounds of cake from the 23 x 33 cm (9"x13") pans. Each Push Up Pop will require two rounds of cake. Press one round of cake into the bottom of each Push Up Pop. You will likely have a lot of unused cake, so feel free to ice it with any remaining icing or make into cake balls, if desired.
Step 2
Pipe a circle of Buttercream onto the cake round in each Pop. Top with Wilton® Sprinkles.
Step 3
Repeat with another round of cake and circle of Buttercream. Top with more sprinkles.
Step 4
Place a Fondant Daisy onto the top of each Treat Pop.
Step 5
Place a square of Styrofoam® into each basket or vase. Place three yellow daisy Treat Pops and three white daisy Treat Pops into each basket or vase by pressing the end of the pop into the Styrofoam®.
Step 6
Surround the Treat Pops with flowers cut from the purchased spray, as desired. Repeat process with second bouquet.