Gifts To Go Monogram Basket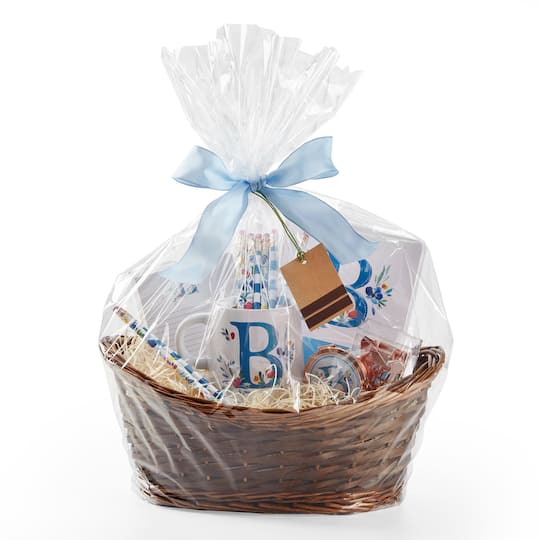 Materials
Instructions
Step 1 Fill basket with excelsior.
TIP: Use crushed paper to build up the inside of the basket, and set the excelsior on top of it. This will allow for the products placed in the basket to sit higher.
Step 2 Open the pencil box and display the pencils in the mug.
Step 3 Set basket in the plastic bag and tie closed on top with ribbon.
Step 4 Personalize with a tag.
Step 4 Set filled basket into the cellophane bag.
Step 5 Tie a ribbon on the closure and include a spoon for a cute look.
Share your project photos with #MakeItWithMichaels