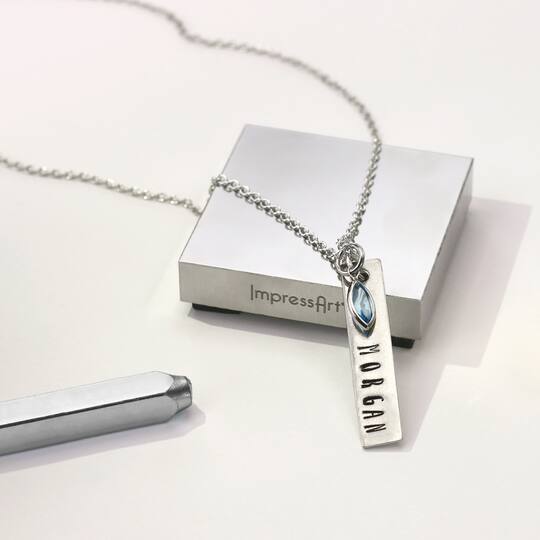 Materials
Instructions
Step 1 Place your stamping blank on a steel stamping block, holding it in place with your Stamp Guide positioned with its top edge as a guide for the bottom of your letters.
Step 2 When holding the stamp, make sure the ImpressArt® logo is facing you to ensure the letter will be stamped in the correct direction. Place your stamp on the blank and lightly drag toward the edge of the tape until it catches. Strike each letter once with medium force.
Step 3 Remove the tape and highlight your impression with enamel. Let dry for 1-3 minutes and wipe away excess.
Step 4 Using chain nose pliers, attach a jump ring to your blank, and string onto chain, along with a charm.
Share your project photos with #MakeItWithMichaels