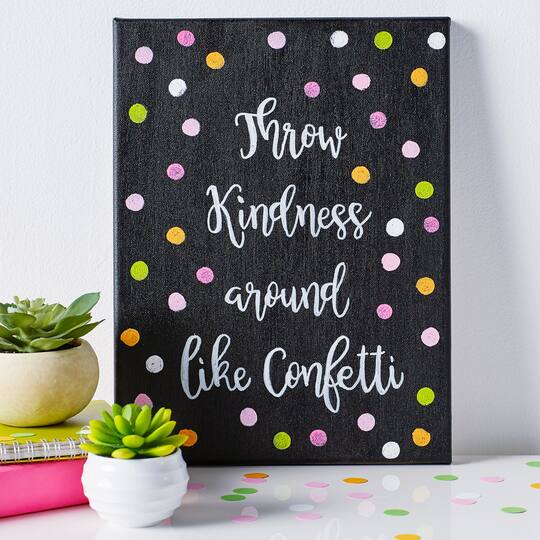 Materials
Instructions
Step 1 Click here to download and print template. Set aside.
Step 2 Paint the canvas black, using the foam brush. It may need more than one coat to get it solid black. Let paint dry between coats.
Step 3 Position the saying on the canvas and tape in place, leaving one side untaped.
Step 4 Slide the transfer paper under the saying and trace the saying with a pencil.
TIP: Check to make sure that the words are transferring before you complete the whole saying.
Step 5 Remove the paper and transfer paper.
Step 6 Draw the letters on with the white paint pen. Let dry.
Step 7 Using the pouncer, dip it into a puddle of a color and make polka dots all over the canvas. Repeat with each color. Let dry.
Share your project photos with #MakeItWithMichaels