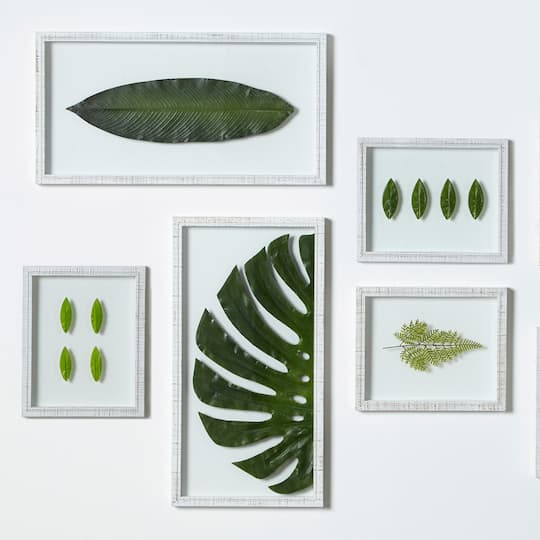 Materials
Instructions
Step 1 Use your scissors to cut along the entire length of the leaf's stem. When you're done, you'll have two vertical halves of the leaf; however, one side will still have the stem.
TIP: Keep the stemless half and set the other aside. You may want to make a second framed leaf that's a mirror image of the first (be sure to cut away the stem so it will lay flat against the glass) or you may just like to tuck it away for a future project. We do that a lot!
Step 2 Open up the frame and set the leaf inside. Place the stem's cut edge right up against the long edge of the frame.
TIP: For smaller leaves, you can also center in the frame as an individual or in multiples. Some leaves have too thick of a stem to fit between the glass of the frame. Be mindful of this when choosing and purchasing leaves.
Step 3 Now, close the frame back up again. Hang your newly framed leaf (or leaves) where they can be seen and admired. That's all there is to it!
Share your project photos with #MakeItWithMichaels