Canada Day Cupcakes
Oh Canada! Celebrate Canada Day with these bright and tasty red and white cupcakes. Easy to make! Simply bake red velvet cupcakes and add a buttercream swirl on top. Wilton® red Jimmies and Nonpareils Sprinkle Decorations add the final sprinkle of fun on top.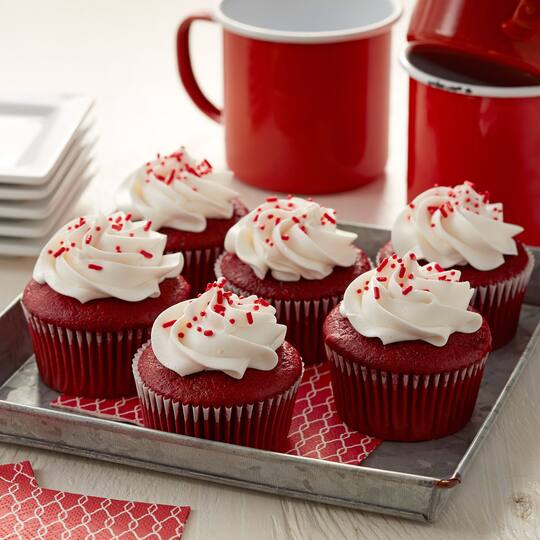 Materials
Instructions
Quantities Needed:
1 Tsp. Pure Vanilla Extract
½ C. Solid Vegetable Shortening
½ C. (1 Stick) Butter (or Margarine), Softened
4 C. Sifted Confectioners' Sugar
2 Tbsp. Milk
Step 1 Prepare the batter following your favorite cupcake mix (or recipe) directions.
Step 2 Bake and cool cupcakes in white baking cups.
Step 3 Prepare the buttercream icing following your recipe directions.
Step 4 Prepare a disposable decorating bag with your 1M tip and then fill the bag with white icing.
Step 5 Pipe small swirls in center of cupcakes and add sprinkles.
Share your project photos with #MakeItWithMichaels